Did you know that Car Importation on behalf can help you save between 10% and 20% of Cost of the Car?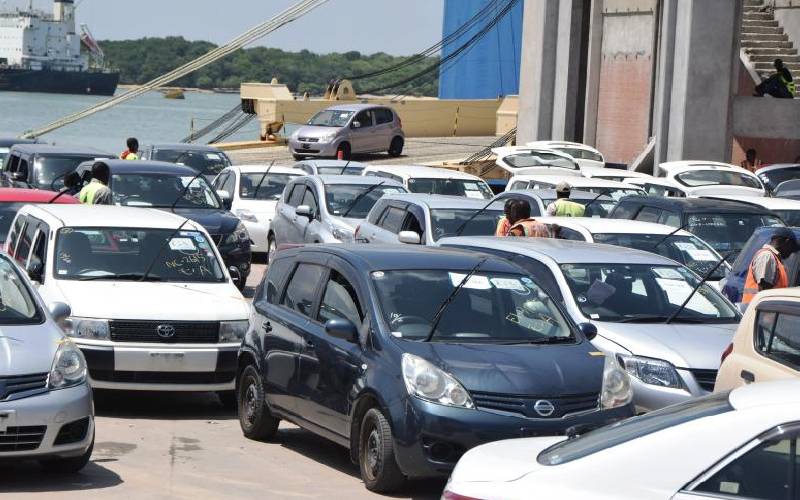 In simple terms, Car Importation on behalf of third party is a process where another person/company is contracted by client to import their dream car on their behalf, organize clearing and forwarding to their location.
Importation on behalf is a service provided by VOZILO MOTORS LIMITED which promotes, on its behalf, the customs clearance of importation of cars for another company/individuals due to a previously signed agreement, which may also include the provision of other related services such as commercial intermediation and the logistic, exchange and financial planning of the operation, aiming at serving companies that do not have any experience in foreign trade, or that choose to outsource their business activities.
The process of importation on behalf by Vozilo Motors Limited is a simple one. See the below process:-
Step 1. Choose your Dream car
We have a wide choice from a wide collection of ready for import cars carefully selected from our international suppliers in Japan, Singapore, Thailand & the UK. Choose your preferred dream car. Give us your requirements and we will get you the exact car required.
Step 2. Invoice inquiry
To get an invoice, get in touch with our sales team on 0723 75 75 75 or visit us at our offices (Vozilo Motors Ltd) in Nairobi along Ralph Bunche Road for further information. You can also write to csd@vozilo.co.ke.
Step 3. Payment
Place your order through us, pay the CIF amount via bank transfer and sit back as we ship your vehicle to Kenya. About 2 weeks before the car arrives at port of Mombasa we will notify you to pay the balance to facilitate clearing and forwarding.
Click here to get more information and see stock for importation
Quote from: https://tradingmex.com/en/import-on-behalf-of-third-party/
Keywords: Cheap Cars for sale in Nairobi, Genuine Car Dealers in Kenya, Car Importation on Behalf, Car Sales in Kenya, Importing cars to Kenya, car dealerships near me, local car dealerships, used car dealerships, Toyota dealership near me, used Nissan cars, used Toyota cars, used Audi cars, used Benz cars, Cars in Nairobi, Genuine Car Sellers.